Favourites Pictures - 20030601-Vittsjoe-AgaTeun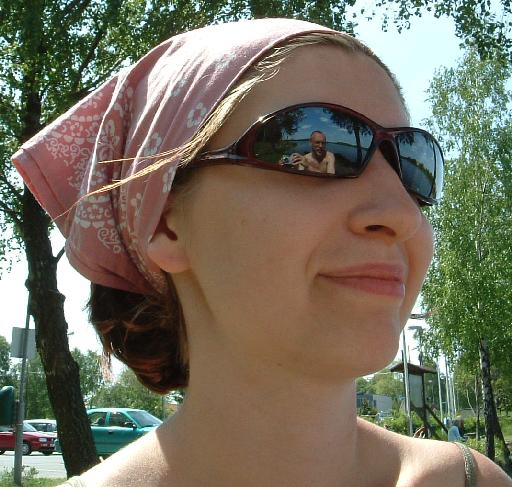 Our "coast-to-coast" tour ended here in the village of Vittsjö (Whitelake) where there used to be a train station. Well, the train station is still there, but no train stops. Instead we had to wait 4 hours for our bus, enjoying the sunny weather and the beautiful sight of the lake. As you can see I look paler than the lake.... Well, it was still spring.

Now that I think of it, I wonder why the lake is called Vittsjö; the lake is actually pretty brown of all the iron. Perhaps it is because of that, that it is called Vittsjö: all the people who swim in the lake will not get any tan.